Pokemon Quest releases on Android and iOS next week - June 28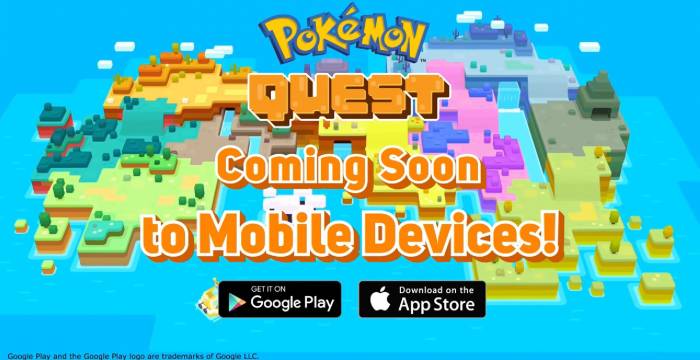 Good news everyone! Pokemon Quest goes beyond Nintendo gaming universe and comes to Android and iOS. The date has been announced. The anticipated release will happen on June 28.
Pokemon Quest is now available for pre-registration on Google Play and pre-order on App Store.
The game will take up 352.6 MB of your device's storage, requires iOS 9.0 or later, at least 2GB RAM and Android OS 4.4.
Now we'll be able to enjoy this blocky spin-off on mobile devices. Expect even more insights, walkthroughs, tips and secrets. We will make sure you know them all first!
Meanwhile, explore our walkthoughs and recipes guides.