12-4: Happenstance Island - Tactical Guide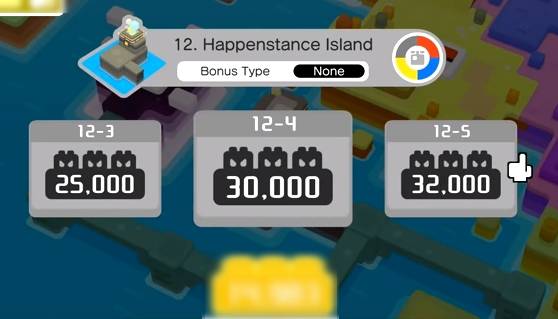 Are you ready to progress in Pokemon Quest? Your Team Strength must be 30000 by the fourth stage of the final level. It is likely, that you won't pass it from the first time. But don't lose heart. You always have a second chance in Pokemon Quest.
Tip 1 from Pokemon Quest walkthrough guide: If your all Pokemon are tired out, you can use PM Tickets to collect the items you've found along the way.
If your Pokemon are tired out, you can use Power Charms to make them stronger as well. Some of your Pokemon may already evolve, and this fact also increases your chances on expeditions.
Tip 2 from Pokemon Quest walkthrough guide: The Pikachu Arch increases the capacity of your battery.
Perhaps, you will meet Chansey at the stage 12-4 on the Happenstance Island. Chansey is always a female Pokemon belonging to a Normal-type.
It is pink and roundish and has an egg in the belly. Every day it lays several eggs.
In everyday life, Chansey is friendly and generous. But this doesn't mean it would be an easy task to fight it.
If Chansey is the boss here, you can use Fighting-type of moves. This is only one type which hits the Normal-type Pokemon greatly.
*The main boss which you encounter at this stage may be different from the described in our Pokemon Quest walkthrough guide. Be prepared to fight with any Pokemon at any moment.